Build trust,
Grow revenue,
Boost 5-star reviews
Elevate your reputation and patient loyalty with Reviews.
Get started today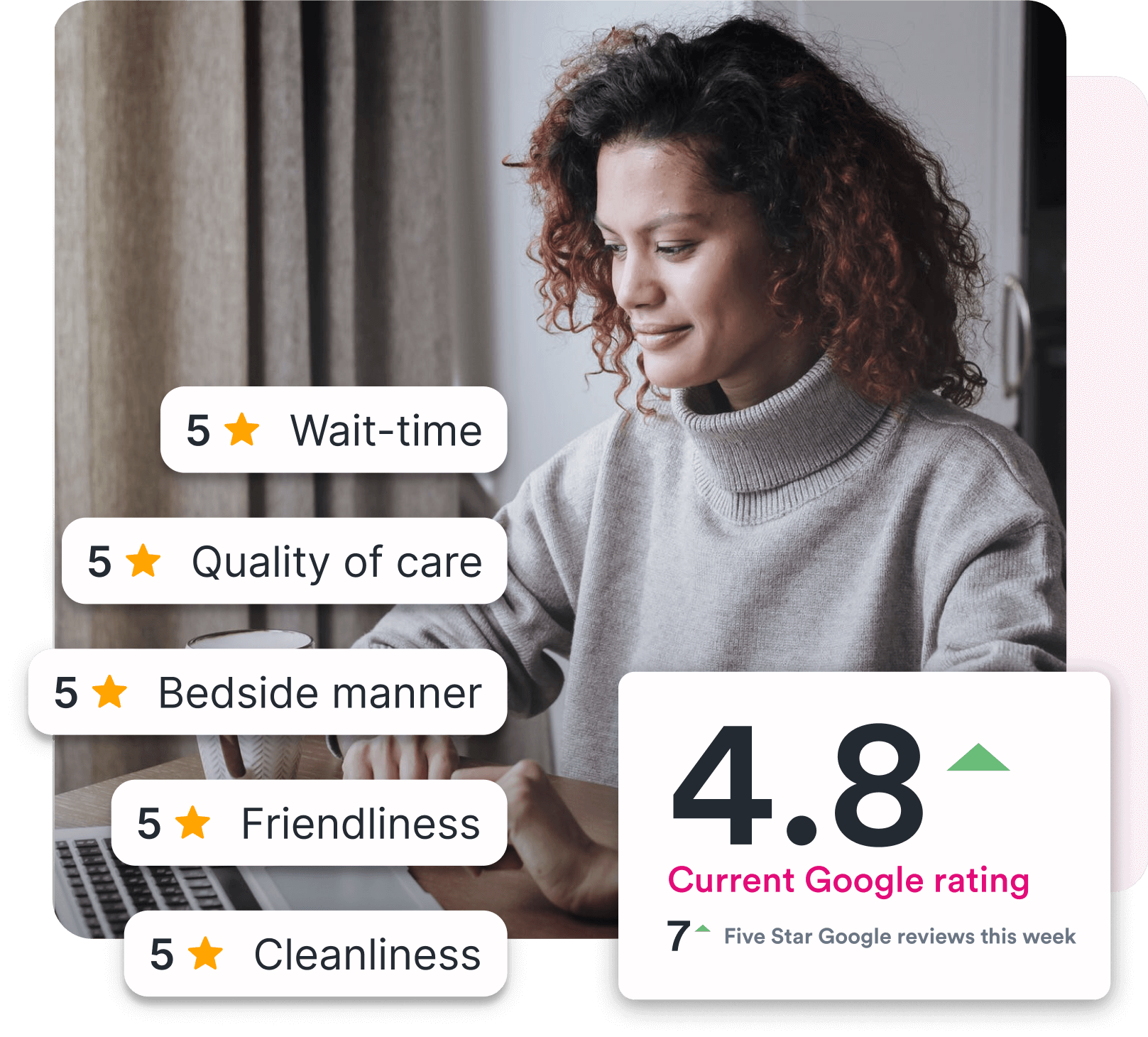 Your complete solution for effective reputation management
Embrace the voice of your patients.
Uncover insights
Unlock the potential to make immediate changes that enhance patient outcomes and satisfaction.
Take action
Never miss a beat when it comes to addressing patient feedback.
Boost online reputation
Take control of your online reputation and attract new patients in the competitive healthcare landscape.
"Reputation management is one of my biggest areas of satisfaction with Solv. When we turned that switch on, our scores improved drastically and rapidly. We finally got enough volume of positive reviews to tilt the score in a meaningful way."
Monitor Reviews
and Feedback
Spot trends and improve performance by monitoring real-time patient feedback across Solv and Google.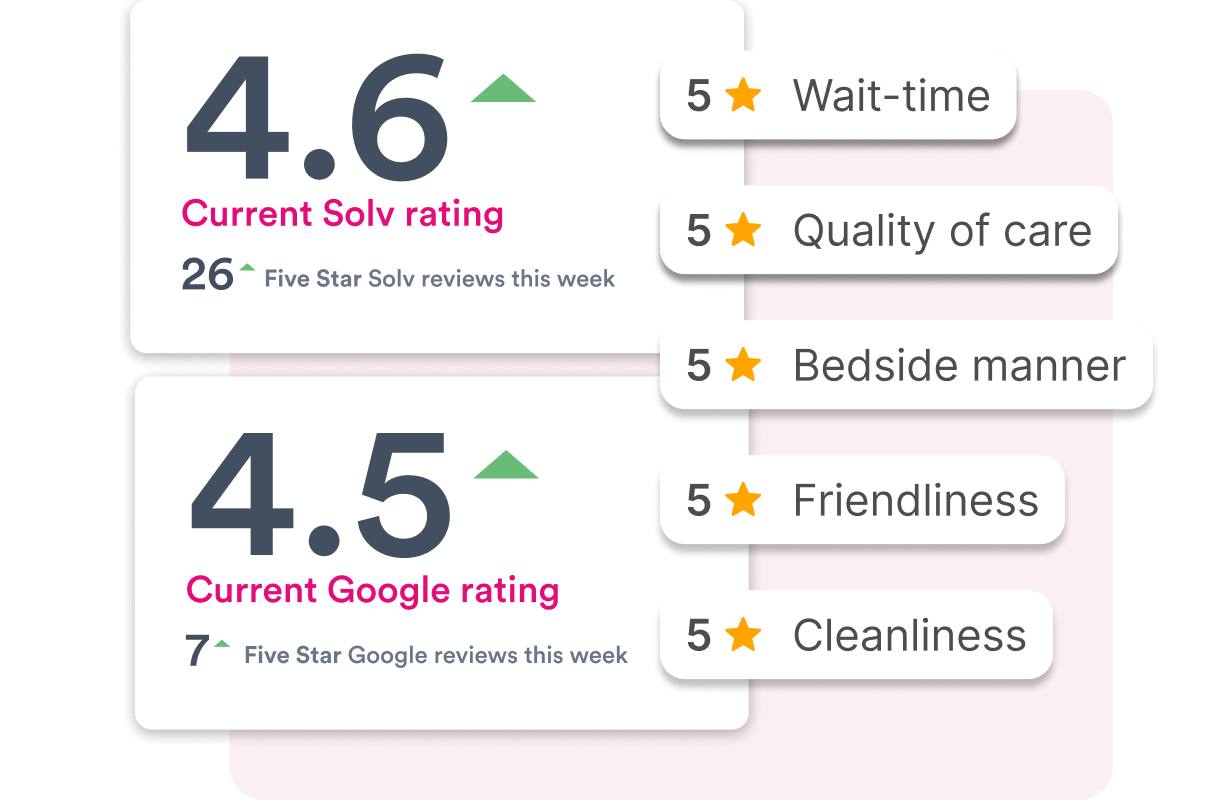 Dig in with
Visit Insights
Read the full visit breakdown for all Solv reviews, including specific ratings on different elements of the patience experience.
Quickly Respond
and Delight
Alert and engage directly with patients by responding to all of their reviews within the Solv dashboard.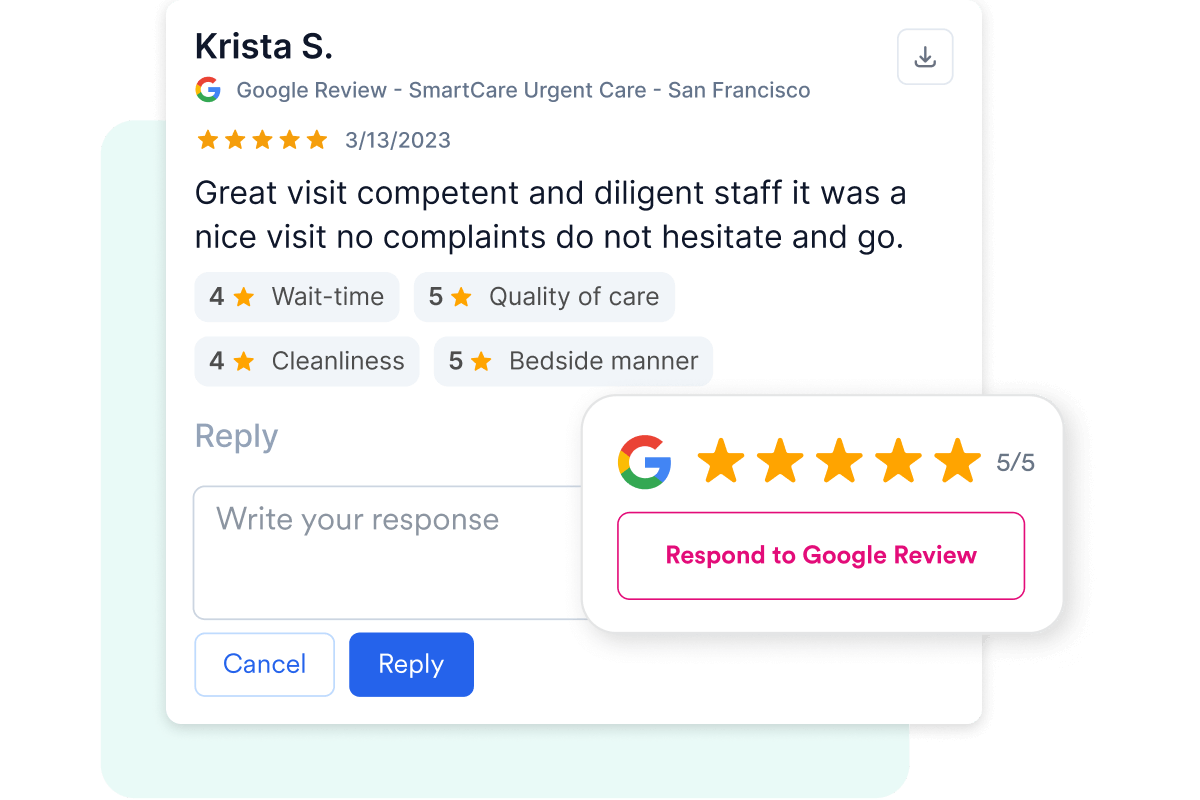 90%
of patients
use online reviews to evaluate physicians.
71%
of patients
use online reviews as the first step to finding a new doctor.
3x
more 5-star Google ratings after 1 month with Solv.